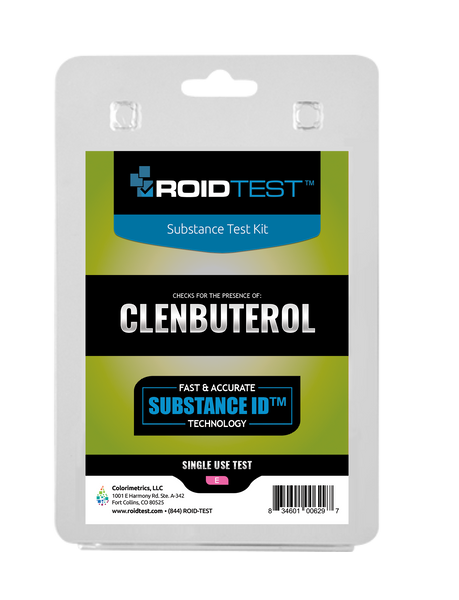 Clenbuterol Test Kit
Next
Colorimetrics
1748 In stock
Colorimetrics
Clenbuterol is a popular pharmaceutical in the fitness/bodybuilding community, widely used for its thermogenic and potential muscle-enhancing properties. Like virtually all drugs of this type, however, it may be subject to counterfeiting, especially when it is obtained outside of secured sources. In many cases, these counterfeit items contain a different, or even no, active substance. The ROIDTEST™ Clenbuterol Test Kit is an effective reagent-based colorimetric (color-reactive) test, which allows you to check your oral products (tablets/capsules) for the presence of clenbuterol.
 
FAST AND EASY
The Clenbuterol Test Kit can be used in the privacy of your home, and will produce a visible result within minutes that is consistent (or not) with the active substance clenbuterol. To use this easy 1-Step test, you simply add a very small portion of your oral product to the reagent ampule. In moments, you will be able to compare any color reaction to the accompanying color chart, to see if clenbuterol was detected in your product. It is the easiest and most accurate test of its kind, available exclusively from ROIDTEST™.
GLOBAL LEADER
Colorimetrics, LLC is the global leader in presumptive test kits for anabolic substances. Co-founded in 2015 by steroid expert William Llewellyn, who quickly worked with some of the best and brightest in the field to vastly improve the existing colorimetric technology. Within a year we revolutionized the market with new reagents, and the world's most comprehensive complete testing system for AAS and related substances.